Nikon's Museum of Microscopy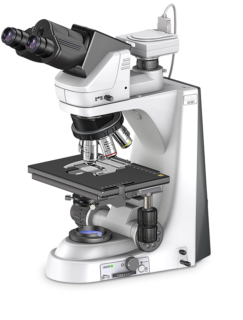 The Nikon Eclipse 50/55i was an important milestone in the evolution of Nikon's clinical line of microscopes. Introduced in 2003, this microscope was a major step in incorporating a more comfortable, user-based design to allow people to sit and use the equipment for long hours without experiencing excessive discomfort or fatigue. The new ergonomic design had more comfortable stage handles, adjustable eyepieces, a refocusing stage and for the first time on a Nikon clinical microscope, LED illumination. It also put the camera port on the back of the equipment instead of off the eyepiece. Many of the basic new features on this microscope are still present on current products although they have been improved steadily.
The successors to the Eclipse 50i/55i are Nikon's Eclipse Ci​ series microscopes.
---
---